Welcome to Shizzy's Wildcat Rescue
August 10, 2018: It's Official! We are ready to build our first two habitats at SWR in Fair Bluff, NC! Donate today to see you can help build Shizzy's Wildcat Rescue. 
TIGERS
Tigers are the biggest wildcats and the Siberian tiger can weigh up to 700 pounds. As the sun sets, tigers typically begin to hunt. Tigers have between a 10 percent and 40 percent success rate for when they are hunting. Tigers stalk their prey and ambush from behind with a bite to the neck with their 4 inch canines. Tigers typically have 2-3 cubs in the wild and have cubs within 100-110 days after mating.
Tigers are poached, hunted, made into fur coats, sold for their body parts, used in traditional Chinese medicines, etc. There are less than 3,200 tigers left in the wild. Tigers are expected to go extinct within the next 20 years. Shizzy's Wildcat Rescue wants to change that.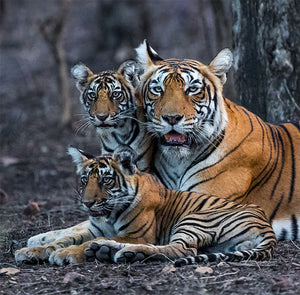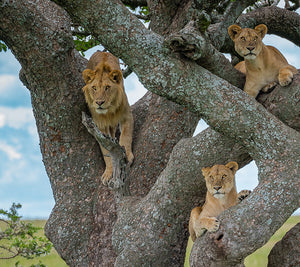 LIONS
Lions are the second biggest wildcat in the world. There are estimated to be around 20,000 lions left in the wild. Lions are facing many threats including over hunting, lack of prey because of over hunting on their prey, loss of habitat and poaching. Lions are either resting or sleeping for about 20 hours a day on average and are the laziest of the big cats.
Females do around 90 percent of the hunting. Lions live in prides of about two males and the remaining members are females and cubs. Lions typically dislike water but some have been documented swimming in order to attack prey. Male lions max out around 550 pounds and female lions typically max out 400 pounds. Lions can mate over 100 times a day with each mating session lasting about 20 seconds. 
JAGUARS
The jaguar is the third biggest cat on Earth. Jaguars have a golden coat with black rosettes on their body. These rosettes have small black dots within them. This is the main difference in appearance between a jaguar and a leopard. Jaguars have a strong stocky body and rely on stealth and ambush to hunt their prey. 
The jaguar has the strongest bite of all the wildcats. The jaguar also has the second strongest bite of any mammal in the world! Jaguars have been documented eating over 85 different species of prey.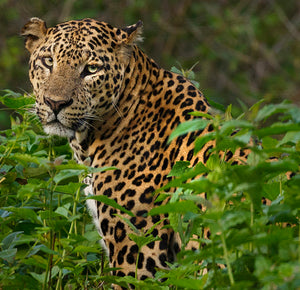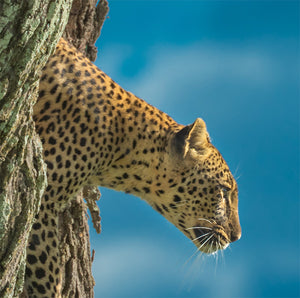 LEOPARDS
Leopards are the smallest of the four big cats. Leopards have a yellow to tangy golden coat along with black rosettes and a white belly. Leopards are excellent tree climbers and are known for making a kill and climbing up a tree with their prey to stop other predators from getting their kill. Lions and tigers will fight for their kill, leopards will leave their kill if they are in danger and go back to hunting. 
There are estimated to be between 50,000-500,000 leopards left in the world today. The number of leopards left in the wild is a highly debated topic because of how well they hide themselves and their scents. Leopards on average only weigh between 70-130 pounds but are still big cats because of their ability to roar. Some leopards have been documented reaching 200 pounds as well. Leopards are solitary animals for the most part. Leopards can be melanistic which means leopards can be black. 
Ways To Help: Shop or Donate
---